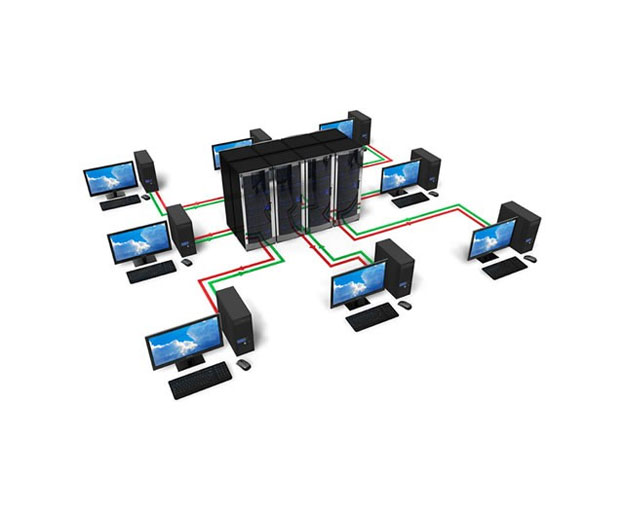 Network-Technology is our main area. A perfect network is the most important thing of a Computersystem. We help you at planing you own network, or the reconstruction/expansion or the search for errors.
Networkstrategy
Information flow
Security
Nowdays it isn´t possible without this points.
"No computer wants to be alone!"
If you think, you need to buy a printer, a scanner, a data storage for his documents and you need to secure the data for everyone one by one, it cn´t be called efficient!
A Network provides a fast transfer of data beetwen different workstation, everyone uses the same printer and scanner, documents can be made visible for every employe and it´s possible to work on together. A time-consuming transfer of data via CDs or via mobile devices isn´t needed anymore.
The usage of a central server is discussed of the environment, big advantages are the central data storage and the securing of the data is made central and uncomplicated.